We're pleased to announce that the latest release of the Admin Console is now live.
This release includes:
Prism:

Redesigned editor for Prism themes

Notifications

Ability to schedule a "one-off" rule
Validation of mandatory fields when adding a rule
Adding name of rule to deletion modal dialogue
Rule parameters multiple value selection now uses a control with ability to move values into and out of a 'selected' box
Improvement to notifications editor to stop the page jumping around in certain browsers
Details of the Prism Theme Editor are given in the release notice in the Prism blog.
Notifications
One-off Rules
We've now added the ability to create a special 'one-off' rule, that will send a notification on a specified date, rather than running on a regular basis. When adding the rule you now have the option to set the schedule to 'Once' or 'Recurring'. When 'Once' is selected you can specify a date and time.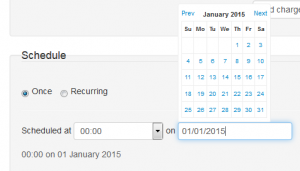 Mandatory Field Validation
When adding a rule, you'll now be prompted with a warning message to fill in certain required fields, rather than defaults being provided which could previously be accepted inadvertently.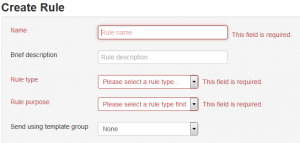 Deletion Modal Dialogue
If you have a long list of inactive rules and are in the process of cleaning them up, confirming you're deleting the intended rule is important. To that end we've now added the name of the rule you are about to delete to the modal dialogue that pops up asking for confirmation.


Selecting multiple values for rule parameters
We've had some feedback that selecting multiple parameter values when creating a rule can be a bit cumbersone, especially if you have a long list of values. We've now adopted a similar selection widget to that used in the Prism Facets section of the Admin Console to make this a bit easier.


Comments and contact
If you have any comments, questions or suggestions please get in touch. You can comment here on the Alto blog, on the Alto forum and Alto Ideas, or contact your Account Manager or the Prism team directly.