Nielsen Book offer a service to the book trade to measure/monitor retail sales of books. This service (BookScan) uses Sales data from bookshops and other book outlets to provide a composite picture of popularity by title and author.
For some time Nielsen have been running a pilot named Libscan (in which at least one Talis library is participating) to do the same thing with Library Loan data extracted from the LMS. They are now on the point of rolling this service out more widely.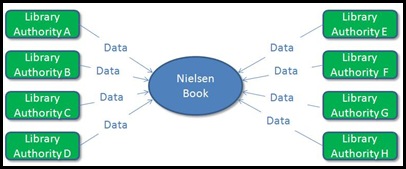 The principle is simple: participating libraries send in a few fields from their LMS loan data….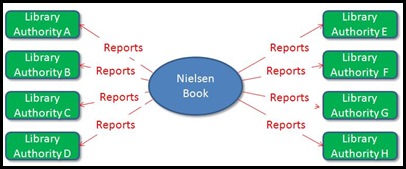 …and in return get reports based on the data.
Loan statistics for a single library could of course be generated using Talis Decisions – and embellished further with a host of other factors such as Borrower age band or issuing Operator. What the Nielsen service potentially provides however is a pan-library-authority view which no single library could generate on its own.