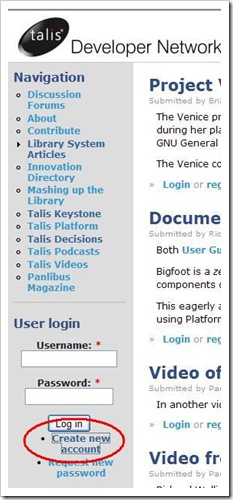 One thing that users often mention in the context of Talis Decisions is combining data from multiple sources (such as two different Universe queries).
It is worth being aware that there is an article on the Talis Developer Network on this subject. If you are a Talis user, but not a member of TDN, go to http://www.talis.com/tdn/ and request an account:
Once you have received your account details, go back to the same URL and log in with your new credentials.
You will find a number of useful resources here. The article on synchronising queries is in the Library Systems Articles: