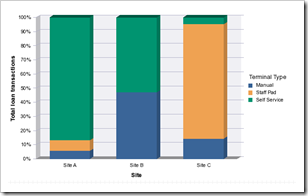 In October last year I blogged about the use of Talis Decisions to monitor the usage of Self Service terminals in Libraries. These devices are expensive and managing them effectively is important.
We are in the closing stages of developing and testing a number of standard reports very much along the lines of last October's posting. This suite of reports is currently being beta tested and it is hoped that they will be available in the next few weeks for Talis Bridge Pro users to install and run. Please contact sales@talis.com if you would like to be advised when these Talis Decisions reports become generally available.
Note that the first release will be for Talis Decisions XI R2 (given the number of libraries still using this version). A release for XI R3.n will follow shortly thereafter.  The package contains:
A set of 11 pre-written Talis Decisions reports as a BIAR file
Full step-by-step instructions for installing and running the reports
A user guide designed for non technical staff using the reports
A couple of image files used to embellish the reports visually
The reports are designed to be distributable as-is, but because they are just written in the normal Talis Decisions environment, it is easy to modify colours, graphics, chart types and/or remove unwanted reports: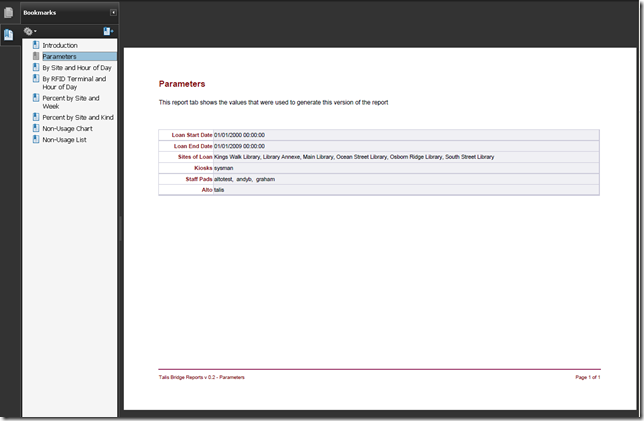 The full documentation of installation was intended to make it easy for libraries using Talis Bridge Pro to install and run the reports themselves: but as ever we can structure consultancy projects to assist in this process. Speak to your Account Manager if you think you may require this kind of assistance.