Purdue University in Indianapolis, USA, have an entire set of library  website pages dedicated to publicising data about the library: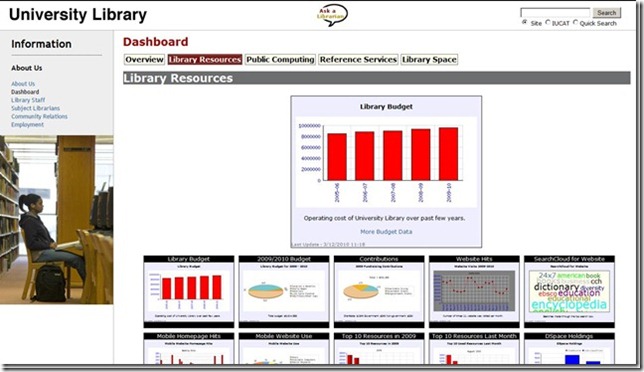 Note the buttons across the top which allow access to statistics about different areas of the library's operations.
This particular example is a fairly sophisticated site, but it would be perfectly possible to prepare a set of "Public facing" reports using Talis Decisions and generate pdf to embed in a web page. Another alternative would be to output the data as Excel and use a tool such as  SAP Crystal Dashboard Design (formerly Xcelsius Engage) to display the data on your web page.
If you have experience of putting library statistics on data up for public display, we would be interested to hear of your experience – whether it was helpful/well received.
Technorati Tags: Xcelsius,Talis Decisions,Dashboard